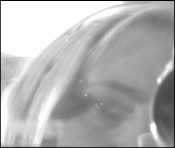 Now why on earth would you be curious about me? My name is Crystal, I'm 31 years old and living in PA. I'm the only one that runs this site, and as you can see it has not nor will it be updated for quite some time. It used to be run by DarkMistressAmy and myself, but IRL incidents and general busy-ness got in the way, so it's now just me.
I've been playing Vampire since I was about 15, which started on AOL Chatrooms and Forums under the screen name DEATHMETAX. I played in several Chronicles, including the legendary Realm USA run by DariusFang, Ambeo, and San Francisco by Night run by one of my oldest internet friends, Candice. Eventually I started Baltimore by Night which ran for several years with a good group of about 20 people. Amy eventually got me into MUD's around 2001, and I've been playing ever since, and have been creating my own known as Advent of the Mists.
On a more personal note, I am a musician, I play guitar and sing at local taverns and bars. I was recently contacted by a record company and have been working on my first demo. I also play the Djembe and attend regular drum circles. I'm also pagan, worked as a Veterinary Technician for many years, and love animals. I'm a Web Developer for an eccentric web development firm here in Maryland, mostely focusing on Web Standards and HTML/CSS. I'm also a very strong support of Native American rights, and am currently teaching myself Cherokee.
I love metal, industrial, classic rock, folk rock, blues, anything from Sepultura to Corrosion of Conformity, to Johnny Cash. I am currently living with my disabled father, taking care of him, and watching over my baby sister.
More info than you bargained for, right? :)